EAT & ENjoy pre or after the opera
Dinner Buffet and Night Buffet
During the Opera Festivals in July, we serve a 3.5-hour  dinner buffet before performance, and a lighter 2-hour night buffet after performance.
Buffet is served from our legendary boat. Enjoy variety of local fishes, tasty meat and fresh salads. Pre-opera dinner includes also main course, dessert and coffee/tea.
Buffet is best enjoyed with quality wines and other beverages.
Opera buffet dinner is suitable for individuals and groups as well -no matter if you stay at the hotel or not.
Table reservations are recommended.
Table reservations by phone +358 15 515 661 or by mail info@hospitz.com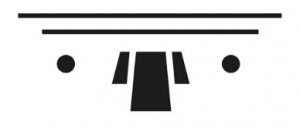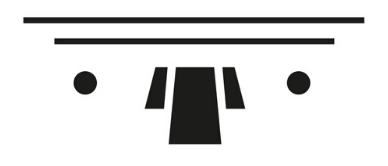 Pre-Opera Dinner
Pre-opera dinner is served 3:30 PM - 7 PM
Menu 78 eur / person
Kids under 12 y.o.  1€ / year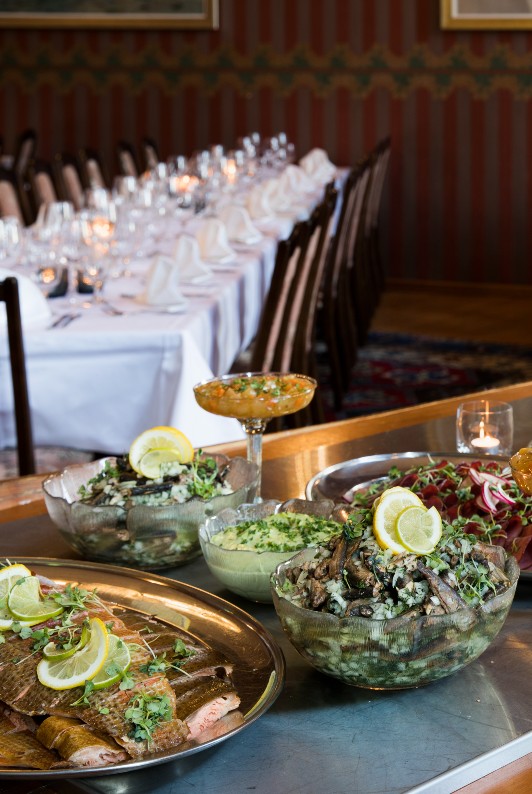 Butter potato (G,L)
Dill-engraved salmon and fennel-sweet-cucumber compote (G,M)
Gravy whitefish seasoned with gin and juniper berries (G,M)
Cold-smoked rainbow trout (G,M)
Cold-smoked pike and apple-currant compote (G,M)
Seared salmon and lemon gel (G,M)
Dill-onion-marinated smoke sticks (G,M)
Smoked perch (G,M)
Smoked roach (G,M)
Rainbow salmon roe (G,M)
Cavi-art (G,M)
Wakame seaweed salad (G,M)
Onions and whipped sour cream (G,L)
Old-fashioned alder-smoked ham (G,M)
Corned beef (G,M)
Turkey breast (G,M)
Rhubarb-onion compote (G,M)
Tatti jelly, pickled mushrooms and mustard seeds (G)
Raikasta viherversosalaattia, mansikoita, Kurkkua, tomaattia, karamellisoituja
siemeniä ja sitruuna- vinegretteä (G,M)
Jokirapu- perunasalaattia ja ruista (G,M)
Täysjyvä- papusalaattia, grillattua munakoisoa ja kesäkurpitsaa sekä sitruunalla
maustettua ranskankermaa (M)
Paahdettua kurpitsaa, Vuohenmaitojuustoa, karamellisoitua cashew- pähkinää ja
rucolaa (G)
******
Naudan paistia (G,M)
Tummaa Punaviini-herukkakastiketta (G,L)
Paahdettuja timjami-voiperunoita ja hunajajuureksia (G,L)
******
Muhosen ruisleipää ja voita (L)
******
Marjaleivos (G)
Kahvi ja tee
After Opera buffet
After opera buffet is served 10 - 12 PM
Menu 52 eur / hlö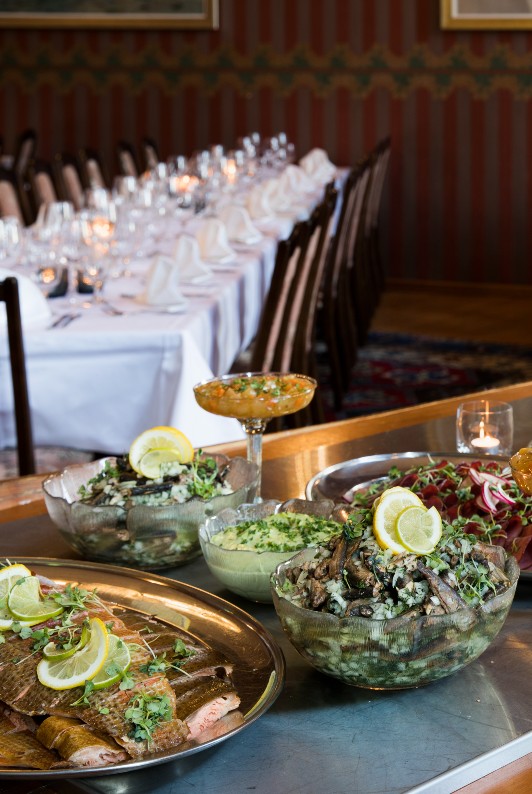 Butter potato (G,L)
Cold-smoked rainbow trout and (G,M)
Seared salmon and lemon gel (G,M)
Smoked whitefish and fennel-green-cucumber compote (G,M)
Dill-onion marinated smoke sticks (G,M)
smoked perch (G,M)
smoked roach (G,M)
Cavi-art (G,M)
Wakame seaweed salad (G,M)
Old-fashioned alder-smoked ham (G,M)
Turkey breast (G,M)
Rhubarb-onion compote (G,M)
Tatti jelly, pickled mushrooms and mustard seeds
Fresh green salad, strawberries, tomato, cucumber, caramelized
seeds and lemon vinaigrette (G,M)
River prawn potato salad and rye (M)
Whole grain bean salad, grilled eggplant and zucchini, with lemon
Spiced crème fraîche (L)
Seed bread (L)
Muhonen rye bread and whipped butter (L)